74.70% pass HSC and its equivalent exams
Last Updated on 18th August 2016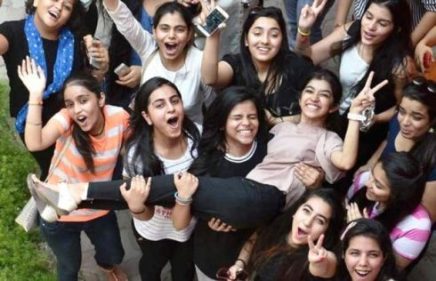 Total 74.70 percent students passed this year's (2016) Higher Secondary Certificate (HSC) and its equivalent examinations across the country which is 5.1 percentage points higher than that of previous year of HSC Result. The number of GPA-5 scorers has also increased this year. A total of 58,376 students secured GPA-5 this year while 42,894 examinees got the same last 2015.
Around 10:30am, Education Minister, Mr. Nurul Islam Nahid handed over a copy of the results to Prime Minister Sheikh Hasina at Gono Bhaban in Dhaka.
A total of 1,203,640 students under 10 boards, including one madrasa and a technical board, were enrolled to appear at the examinations this year. Of them, 8,99,150 passed, which is about 74.70 percent of the total number, and about 5.10 per cent higher than last year's 69.60 percent pass rate.     
 The pass rate of madrasa (Alim) students is 88.19 per cent.  The average pass rate of the students under eight general education boards is 72.47 per cent while it was 65.84 per cent last year. The number of GPA-5 scorers under the eight boards also increased to 48,950 this year from last year's 34,721. 
The examinees would get the results from their centres, education board websites and cellphones through SMS shortly after the press conference. The results will also be available on the  website: 
www.educationboardresults.gov.bd