Salman Khan's Tubelight First Poster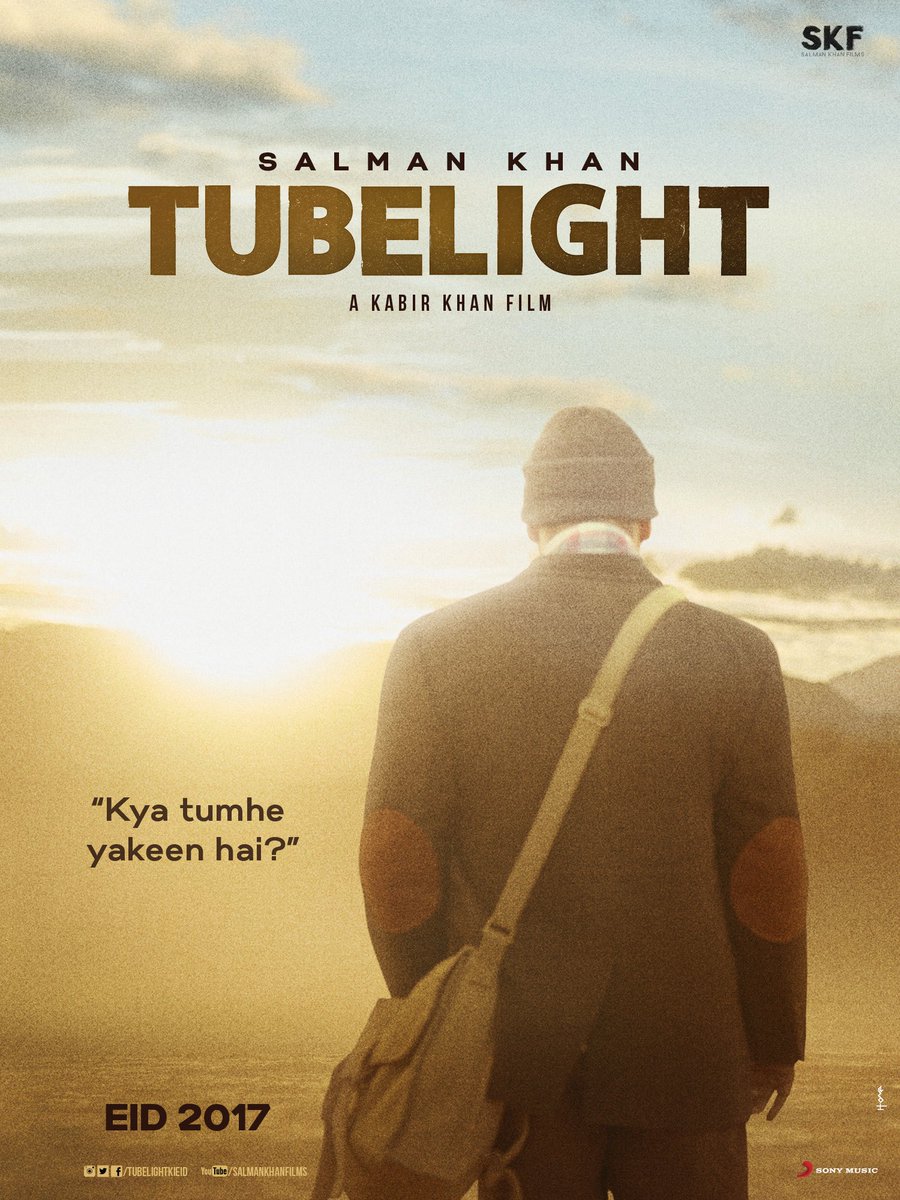 Bollywood super star Salman Khan's highly anticipated film Tubelight is all set to release in June but the makers have already been able to create a buzz around the film through unique previews on social media in the last two days. The film Director Kabir Khan shared the teaser of the film and today Salman Khan shared the first poster of the film.
Salman tweeted, "Kya tumhe yakeen hai ? Agar tumhe yakeen hai then 'Back his Back' and shared the teaser poster on his Twitter page.